Although the FDA cautions against the practice, and 62% of the population believes it's less safe than purchasing from a brick-and-mortar pharmacy, buying prescriptions drugs online is like a siren call to millions every year according to Pew Research. Some say they do it to get affordable prescriptions, while others cite things like convenience and privacy, but what they may not know is that they could pay the ultimate price for those would-be benefits.
1) Some Drugs are Formulated with Toxic Ingredients
The greatest danger in purchasing drugs online is that there is no guarantee the pharmacy is based in the United States or that any controls are in place to test the validity of the drug. According to Consumer Reports, "dangerous contaminants, including toxic yellow highway paint, heavy metals, and rat poison" are included in some mixes.
2) Dosing is Not Always Accurate
In pharmacies with little or no oversight, it's not uncommon to find drugs that contain varying amounts of the active ingredient. At best, this could render the medications ineffective. At worst, it leads to deadly overdoses.
3) An Online Pharmacy May Prevent You from Getting the Help You Need
"Using unproven treatments can delay getting a potentially life-saving diagnosis and medication that actually works," cautions Gary Coody, R.Ph., the FDA's national health fraud coordinator. He was speaking of fraudulent medications, especially those that make bogus claims about what the substance can do. This is common with drugs sold to enhance sexual performance or aid in weight loss, but it's also seen with substances marketed as cures for things like Alzheimer's disease, diabetes, and other serious conditions. Always beware of drugs that seem too good to be true, tout themselves as a miracle cure, claim to be an ancient remedy, or promise instant results.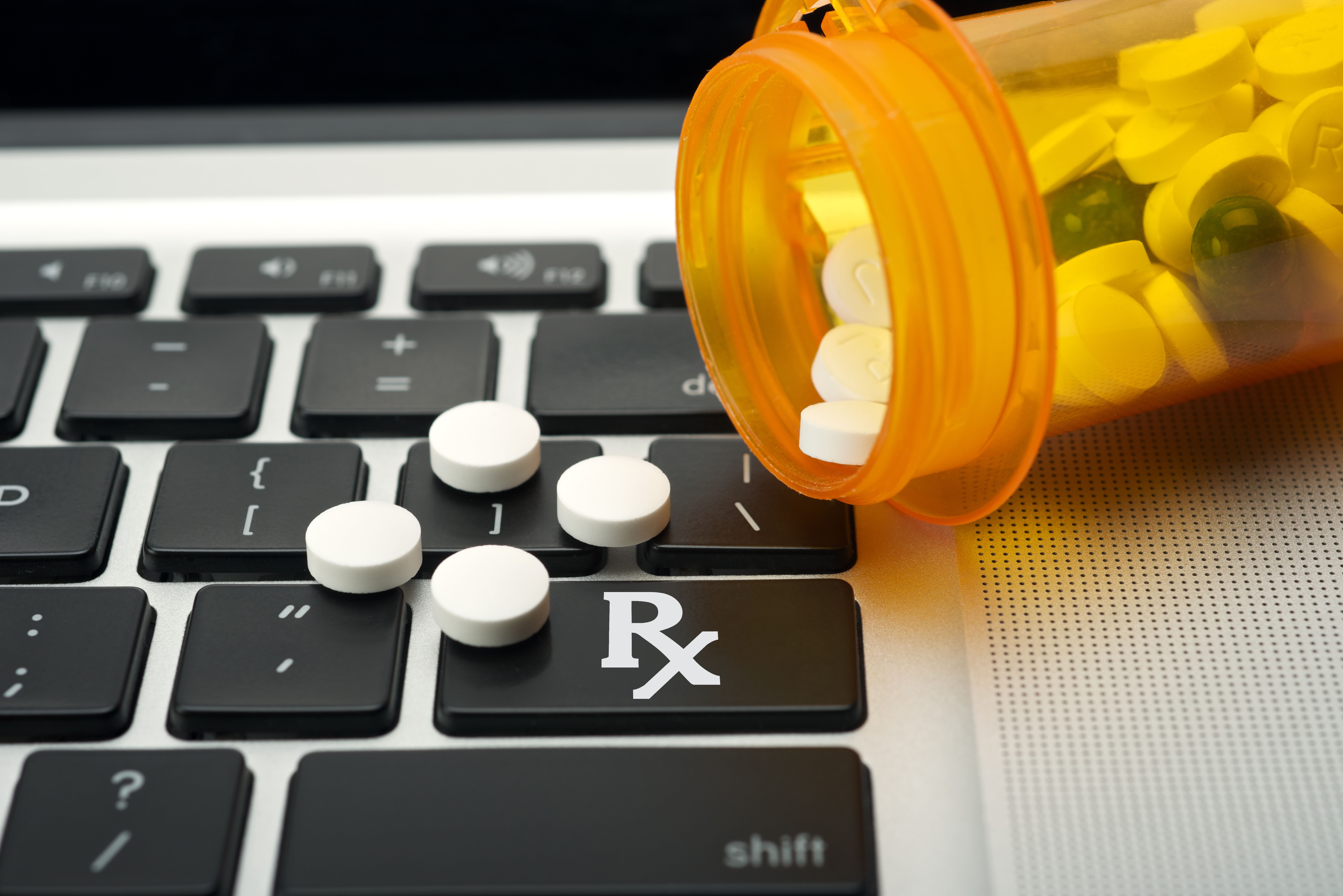 4) You Can't Tell How a Medication was Handled
Many medications require a specific environment to maintain their potency. Oftentimes, this means that they must be kept away from heat and sunlight, or even refrigerated. When medications are shipped from unknown pharmacies, it's difficult to know if they were handled properly, both by the company and by the shipper.
5) The Medications You're Buying May Be Illegal
If you're obtaining prescription drugs and you do not have a valid prescription for them, you're breaking US law by bringing them into the country. It's also illegal to bring medications in that aren't approved by the FDA. Either situation could land you in hot water with the federal government.
6) 96% of Online Pharmacies are Considered "Rogue"
The National Association of Boards of Pharmacy (NABP) makes a point of researching as many online pharmacies as it can to see if they're legit. At last count, the non-profit had checked nearly 11,500 outlets and discovered that roughly 96% are not compliant with US pharmacy laws. In other words, if you buy online, there's only a 4% chance you're buying from a legal pharmacy.
The Association for Safe Online Pharmacies (ASOP) in this infographic describes how international pharmacies, like those in Canada, take advantage of the lack of regulations to secretly send American consumers potentially unsafe medicines from India or China.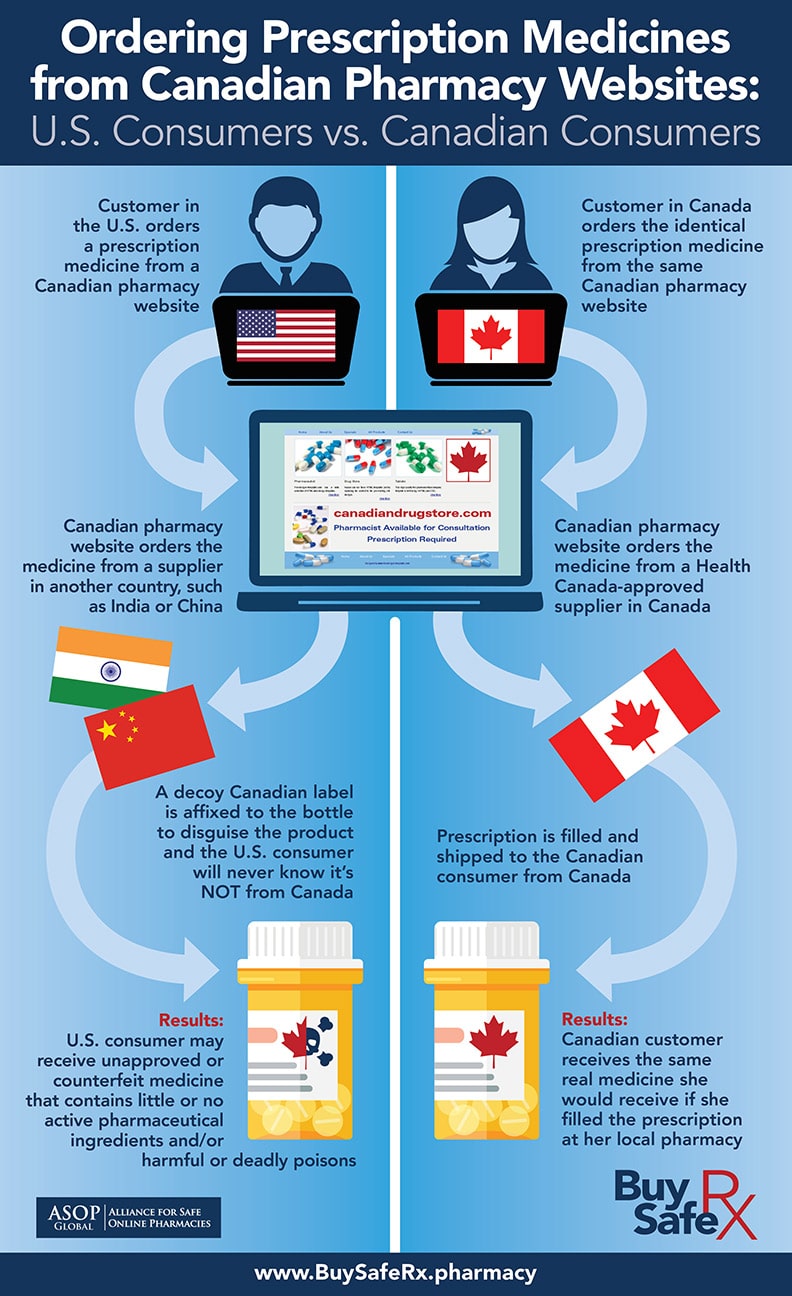 Get Affordable Prescriptions with Help from RefillWise
RefillWise only partners with reputable brick-and-mortar pharmacies, so you can be sure that you're always getting the medications you need in a safe and affordable way. Our cardholders save an average of 40% on prescriptions, medical equipment, and pet medicines. If you'd like to begin saving as well, text JOIN to 22822 or sign up on our site today.
Back to blog home