This week we celebrate Valentine's Day, a day filled with love and hearts, which makes it the perfect time to remember to check your own heart health, and the heart health of your loved ones. February is also National Heart Month; what if instead of handing out Valentines, this year you express your love by encouraging your friends and family to focus on their heart health?
Heart Disease
Heart disease is the leading cause of death for Americans. The most common type of heart disease is coronary heart disease which is when the arteries in the body become narrow with plaque build up. This increases the likelihood of a heart attack.
Some people are prone to heart disease based on their genetics. If you have family members with heart disease, you are more likely to get heart disease too. But there are other risk factors based on lifestyle such as being overweight, not exercising, eating a poor diet, and smoking. High cholesterol and high blood pressure are also signs that you are at risk.
Whether you are at risk due to genetics or lifestyle choices, it is important to know that there are things you can do to lower your risk. Losing weight, exercising, healthy eating, and quitting smoking will all reduce the risk of heart disease. You can also take medications that will help lower cholesterol and blood pressure.
Heart Healthy Valentines
Changing your lifestyle can lower your risk so consider giving your valentine something that will help them be healthier.
Some heart healthy gift ideas are:
a gym membership

a date at a local nature preserve

a heart healthy meal such as salmon and roasted vegetables

a pact to quit smoking together

a heart healthy cooking class
See a Doctor
You should also encourage your loved ones to check with their doctor about their heart health. Regular screenings with a physician can help you learn about problems in time to make a change. A doctor will be able to check blood pressure and order a cholesterol screening and other tests. The results will help them determine your heart health and what options you have to lower your risk of heart disease. They may be able to prescribe medications that will help lower your cholesterol or blood pressure and can give you specific advice about lifestyle changes that will help you.
Sometimes people avoid seeing their doctor because they of the cost of medications they may need. If you or a loved one need a prescription but don't have insurance or can't afford it, use a free RefillWise card to save up to 80% at the pharmacy and earn cash rewards. You can save on medicines that lower blood pressure and cholesterol or help you quit smoking, and your cash rewards maybe used for anything in the store — like heart-healthy dark chocolate for your sweetie. What's not to love?

As a RefillWise member, we want to ensure you reap the most rewards and benefits out of your RefillWise card. Our mission is to make your prescriptions affordable, accessible, and available – and three tips outlined below will help you instantly save up to 80% at the pharmacy while earning cash rewards.
Tip #1: Sign Up Via Text
You can sign up for RefillWise by texting JOIN to 22822. One benefit of signing up by text is you will have your card with you at all times you carry your phone. Another benefit? As long as you have your phone, you won't forget your card, and even if you lose your phone, we can replace your card so you won't lose any of the cash rewards you earned.
Tip #2: Keep a Spare Membership Card
If you register for a new account at RefillWise.com, request a card by email to print at home, then print an extra copy. Or if you receive our card by mail, make a photocopy and store it in a safe place, or take a picture of it. Even if you lose your original card, you can easily contact us to request a new card, and the cash rewards you have already earned can still be redeemed. Our friendly customer service team is also always available to listen and help you with your card or your account.
Tip #3: Share Membership among Family Members
By sharing one membership per household, you earn rewards faster and more often. You can also request or print extra copies of your card for your household members to use, similar to how several relatives in the same family may share one rewards card telephone number at a grocery store chain. If you don't want other members of your household to see your prescription history and want to personally receive a $5 gift card after filling each tenth prescription, it would make sense for you to keep your account separate from other family members. But if you pick up prescriptions for other family members in your care — even your pet — your rewards will accumulate much faster.
By signing up via text, requesting or printing an extra card online for your account, and sharing your membership with the people and pets in your household, you will reap the most rewards from your RefillWise experience.

The chances that you have a rewards membership are high: according to Colloquy, American consumers hold 3.3 billion memberships in customer loyalty programs, a 26 percent increase over the number of memberships reported in 2013. Each American is a member of about 10 customer loyalty programs. The majority of Americans participate in customer rewards programs, and customers expect companies to offer them.
But one area where Americans still need to save is on prescription drugs. Several companies offer coupons to save on prescription drugs, but those coupons often contribute to increased insurance premiums. No other free pharmacy discount card provider enables you to consistently save and earn cash rewards, except RefillWise.
Our simple solution – a free pharmacy discount card – enables you to save up to 80 percent on your prescription medications. The first time you use RefillWise to fill a prescription, you earn a $5 gift card. Then, after every tenth prescription filled, you earn another $5 gift card which may be used for anything in store. And you can earn drug store or grocery store chains rewards at the same time.
Unlike grocery chains and gas stations that offer rewards, RefillWise earns cash rewards at any chain pharmacy and most independent pharmacies too. You don't have a rewards card that will enable you to save on premium gas at several competing filling stations. You also don't have a card that enables you to save on groceries – or specific kinds of foods – at competing grocery chains. They don't exist. Our card can be used in all 50 states and Puerto Rico. We want it to be convenient and easy for you to pay the lowest possible prices for your prescription drugs so you can stay healthy and afford other groceries you and your family need.

RefillWise has partnered with Dallas' Aberg Center for Literacy, whose mission is to build richer lives, stronger families, and better communities through programs in English fluency, preparation for high school equivalency in English and Spanish, early childhood education, and family literacy.
Aberg also offers GED classes available to native English speakers as well as ESL students who have reached proficiency level in English. Students can earn their high school diplomas and take classes in reading, writing, social studies, science, and math. The Aberg Center for Literacy enrolls students in Intermediate through Advanced Level English classes. The classes are free – students are only asked to pay a $40 materials fee per semester (fall and spring) for textbooks, binders, and supplies. Daily attendance is required and classes take place from 9:00 a.m. to 12:00 p.m. All ages are welcome. To ensure that adults can attend, Aberg offers an early childhood program for children three months to five years of age.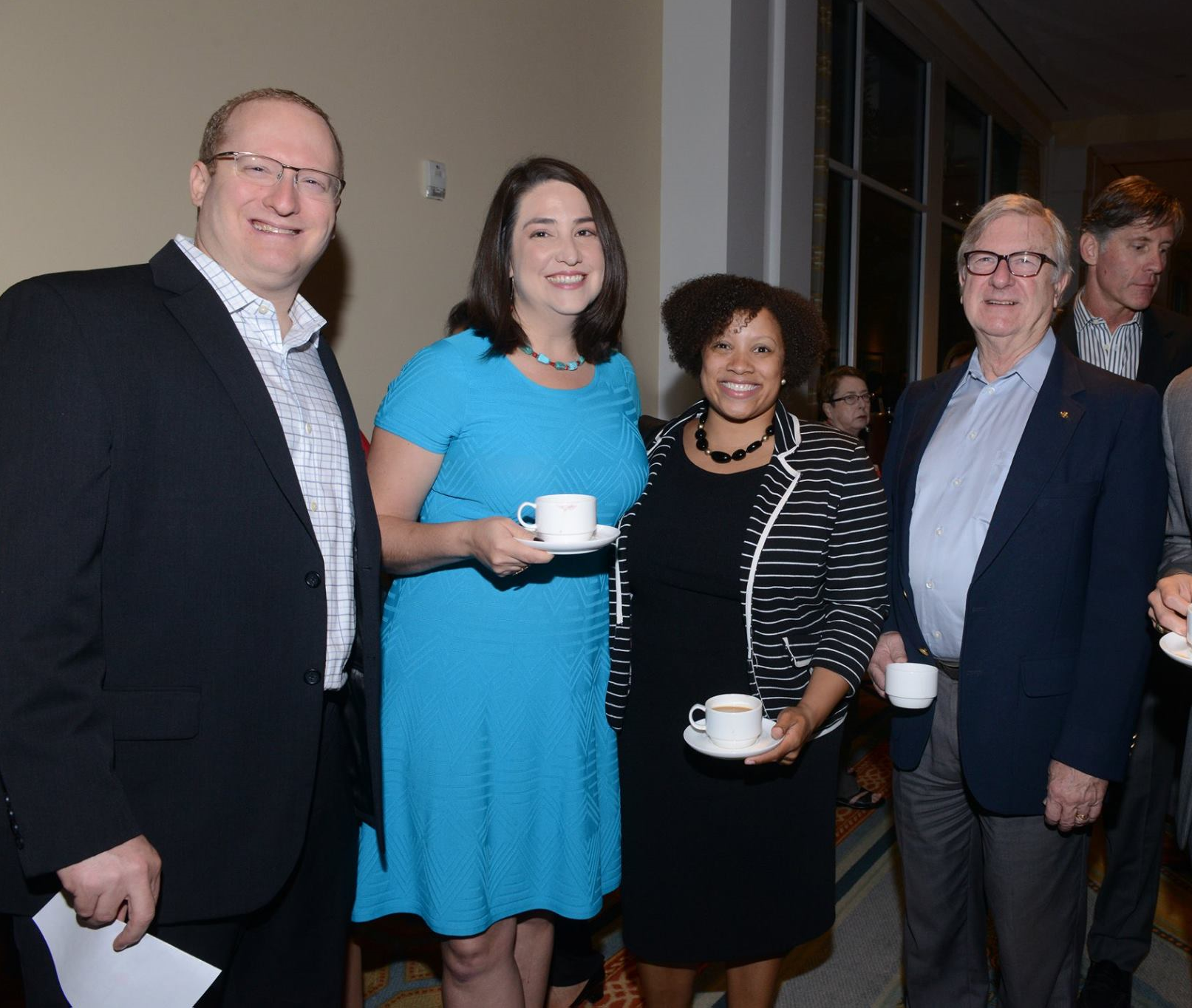 For Dallas-area residents who want to improve their Spanish, Aberg Center also offers community classes taught by university professors. The spring semester classes begin the week of Jan. 23.
To learn about more ways to get involved with The Center, click on this link for more information. You can also like Aberg Center on Facebook and LinkedIn, follow them on Twitter, subscribe to their newsletter, donate online, and show support in other ways.


It is flu season, but you probably didn't need to be told that. If you haven't gotten sick yet, you probably know someone who has, or you vividly remember years past when you spent a few days miserable in bed.
In the United States, flu season begins as early as October and can continue into May, although the peak is usually between December and March.
Prevention
As usual, the CDC recommends that most people get a flu vaccine. The World Health Organization (WHO) recommends the vaccine for certain vulnerable populations including young children and the elderly. You will want to check with your healthcare provider if you have any allergies or have other concerns about the vaccine. Each year a few of the many flu strains are chosen for the vaccines. And for the 2016-2017 flu season, the CDC is only recommending the flu shot, not the nasal mist.
Other than getting vaccinated, the best way to avoid the flu is to:
avoid people with the flu

wash your hands frequently

keep things clean

eat well, sleep well
This Flu Season
Here in the beginning weeks of 2017, we are well into flu season. The CDC keeps track of flu statistics weekly and posts them. As of late December, the flu status for the country was listed as Elevated with almost all areas reporting an elevated level of flu-like illnesses.
Technically, the flu season is a yearly epidemic; that's what "flu season" is. Some seasons are worse than others due to a number of factors. It is hard to predict what will happen each year, what strains of the flu will be most common, how long the season will last, and whether it will be a difficult, normal, or mild season.
Is this the Flu?
fever (but not always)

cough

sore throat

runny or stuffy nose

body aches

headache

chills

fatigue

sometimes diarrhea or vomiting
Treating the Flu
Because the flu is a virus, antibiotics do not treat the flu. However there are antiviral medications available to help the body fight the virus. There are also other medications that can help ease your symptoms such as cough medicines and fever reducers.
Other than that, the best thing to do if you have the flu is stay home, rest, and practice good hygiene to avoid sharing your flu with others. Don't return to your normal activities until you have been fever free for at least 24 hours, without the help of a fever reducer.
Being Sick is Expensive
Not only does the flu make you miserable, it can be a stressful time as you take off work and face healthcare expenses. The average person with health insurance pays about $130 when they have the flu. If you are underinsured or uninsured, that cost can go up significantly.
If you need a prescription to help you survive the flu and your fear of the cost is keeping you from heading to the pharmacy, RefillWise can help. You can use it in place of of a prescription card to receive discounts and rewards. It's one way to reduce the burden of being sick.
Newer posts